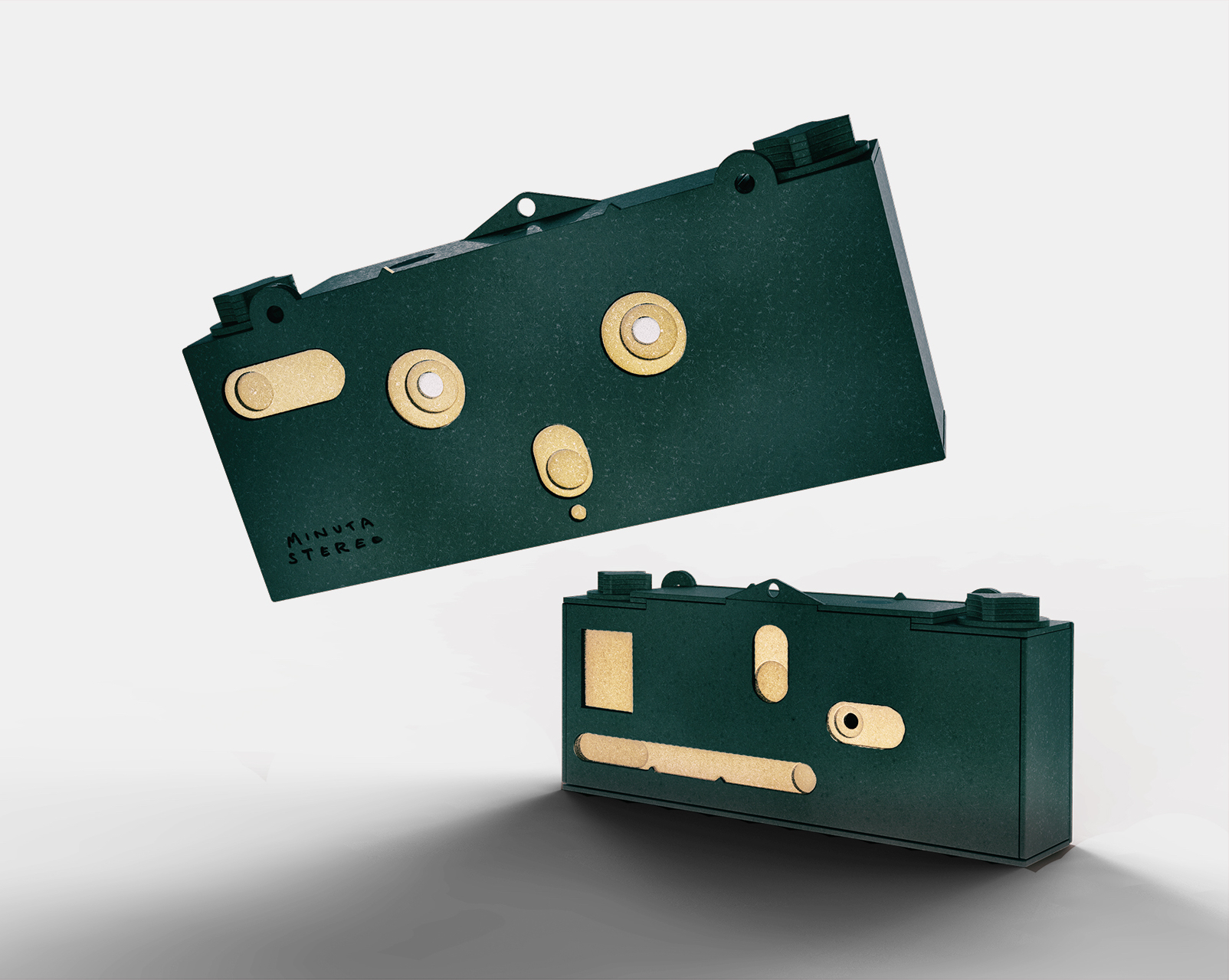 minuta stereo
When Dominik Oczkowski showed me the first version of his stereo pinhole camera, I was deeply impressed. Even more so when he told me, he constructed in 2D using only Adobe Illustrator.
» More information about minuta stereo «
It became my job to take the 2D data and turn it into a three-dimensional model that can be edited while all edits are automatically transferred into production-ready files for laser cutting.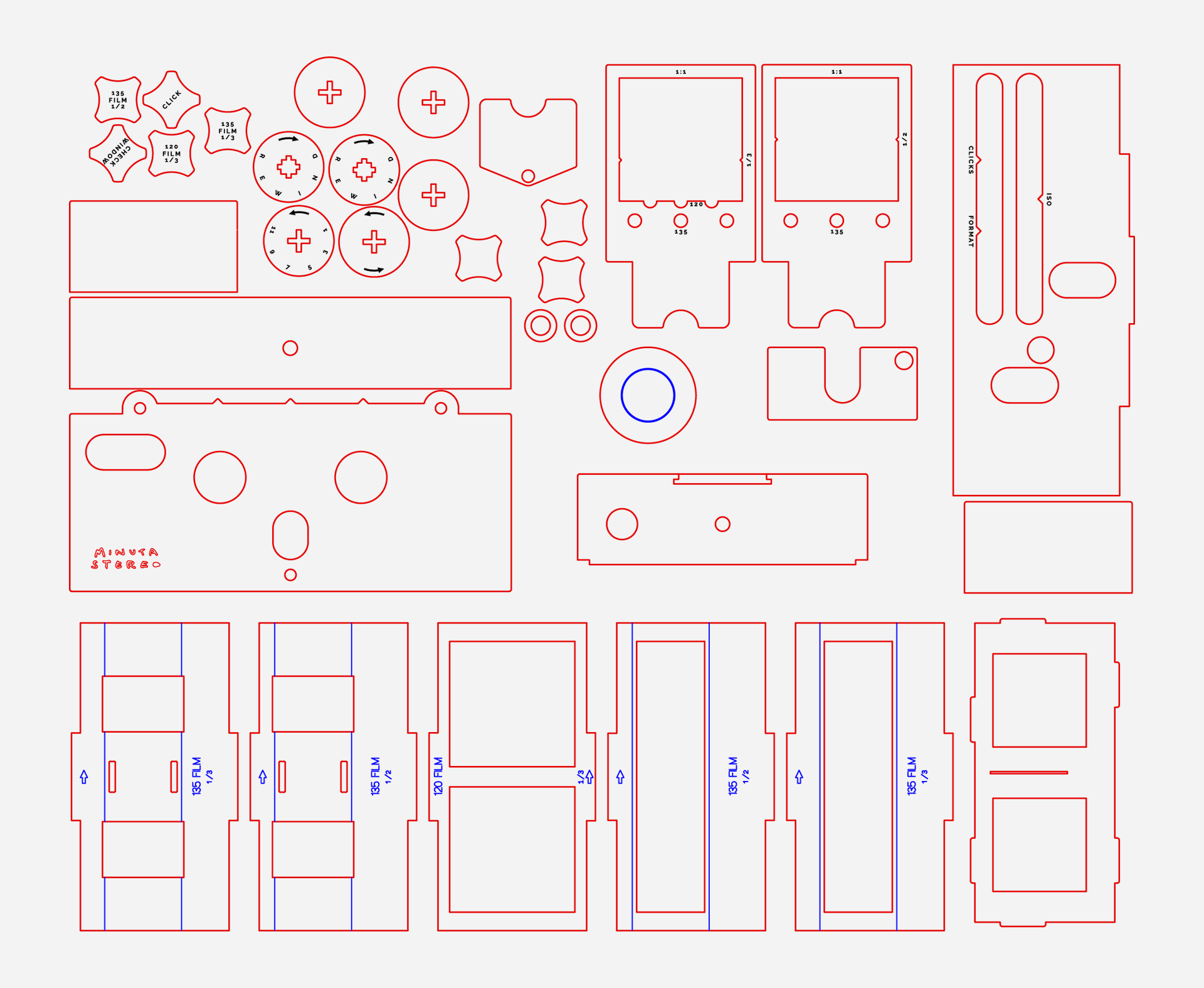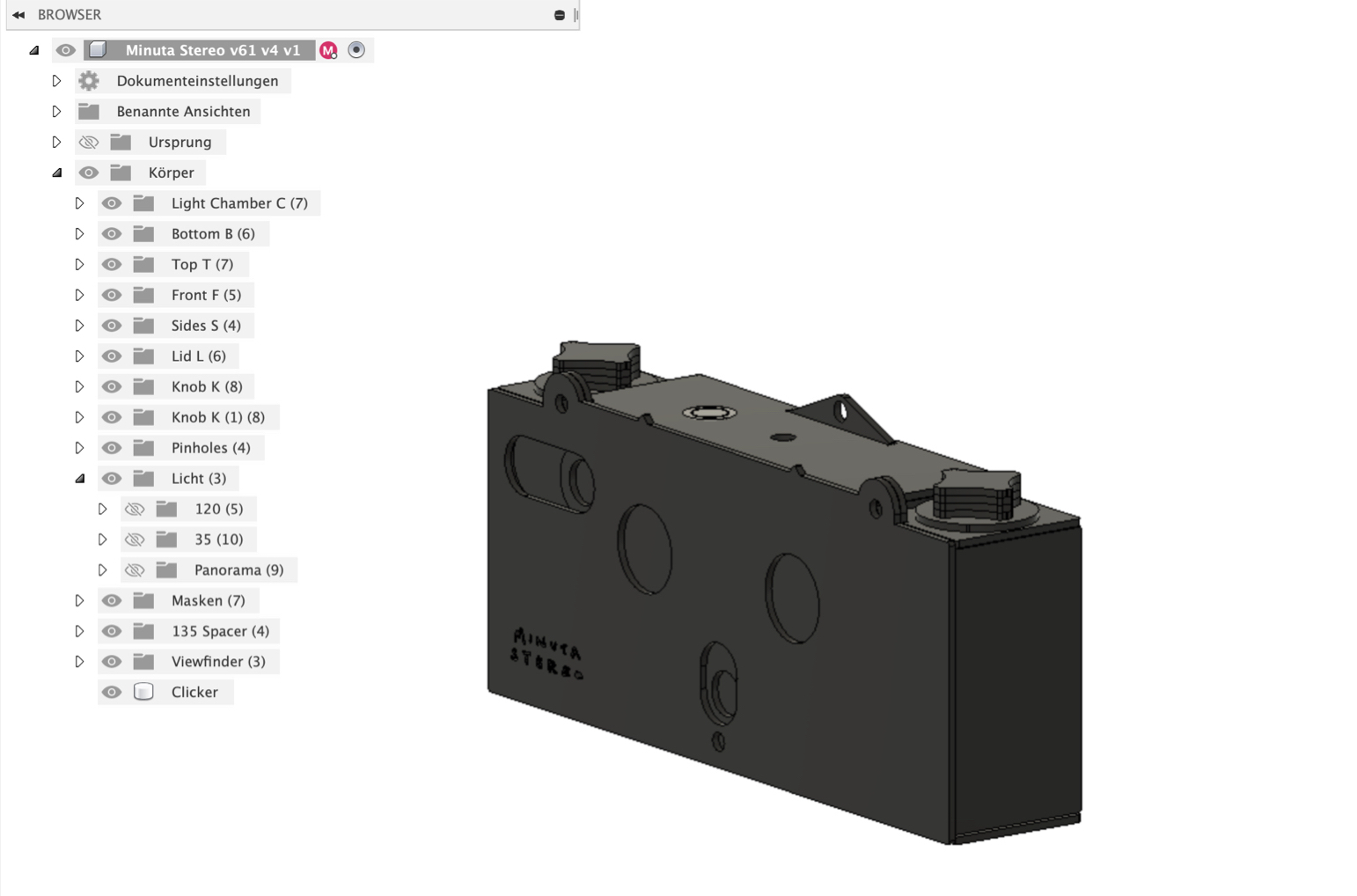 The three-dimensional model helped in the last stages of product development and was a deciding factor in creating some of the more intricate interactions with sliders. Seeing all layers of the laser-cut camera allowed us to see them in relation and refine cutouts.
Using the production features of Fusion 360, I created a clone of the editable model and laid it out on rectangles representing the different materials. After laying them out, we could simply export the SVG Files for laser cutting the final camera. Streamlining and automating the process enabled us to reduce the time spent transferring the 3D model to a flat 2D SVG for laser cutting to zero.